Melva is available to Primary Schools and Trusts everywhere NOW. Download the resource below to find out more.
In the midst of this growing mental health crisis, with Public Health England estimating 1 in 6 children have a diagnosable mental health condition, it has never been more important to find new ways to support young people.
MELVA is a new practical, revolutionary way to do just that; it's an impactful investment into mental health education, an innovative way to deliver RSHE curriculum AND can be used to creatively enhance and supplement The Thrive Approach.
Testimonials
What people are saying
about Melva…
"Melva is
simply the best
drama intervention I have ever seen […] the rewards are instant and long-lasting."
"I learned that being afraid of something
doesn't mean
you can't do it."
"As a sufferer of anxiety and a worrier from a young age, I can't tell you how
important the show is
for young (and old) audiences."
"The children love the character of Melva. The format is engaging, the game is attractive, and it explores topics like anxiety in a relaxed and fun way."
"The game provides lots of practical and workable solutions for helping with childhood anxiety and everyday worries."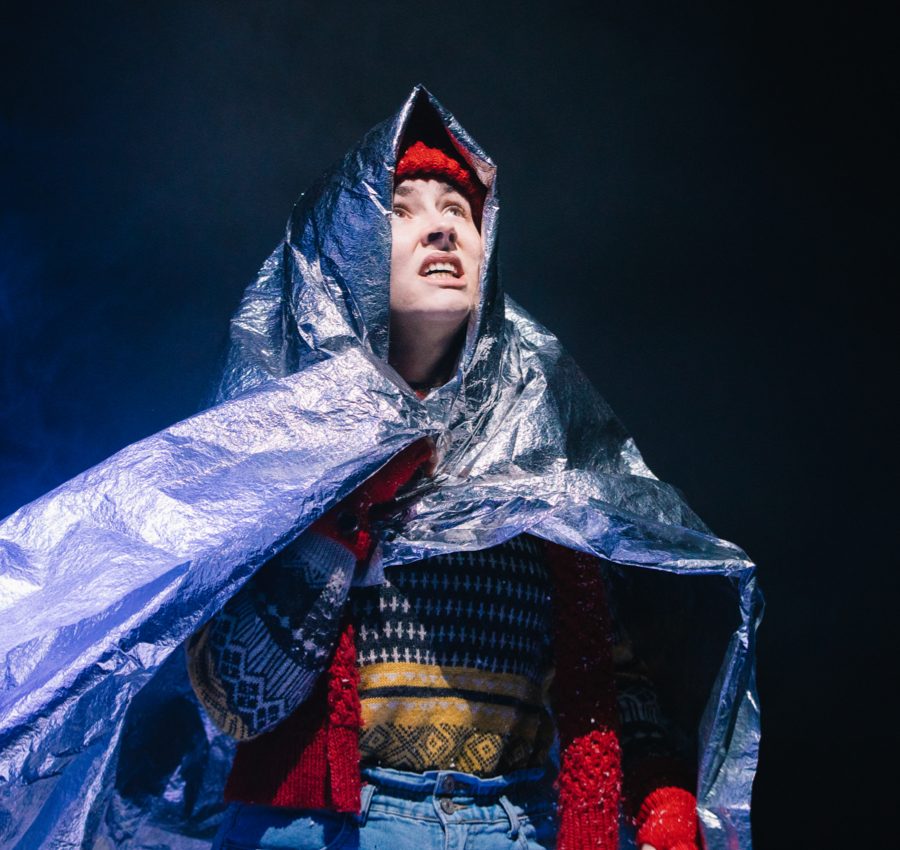 Normalising mental
wellbeing and 'worrits'

Melva helps children understand that they are not alone in experiencing 'worrits' – everybody feels this way sometimes and it is a normal part of life.
More info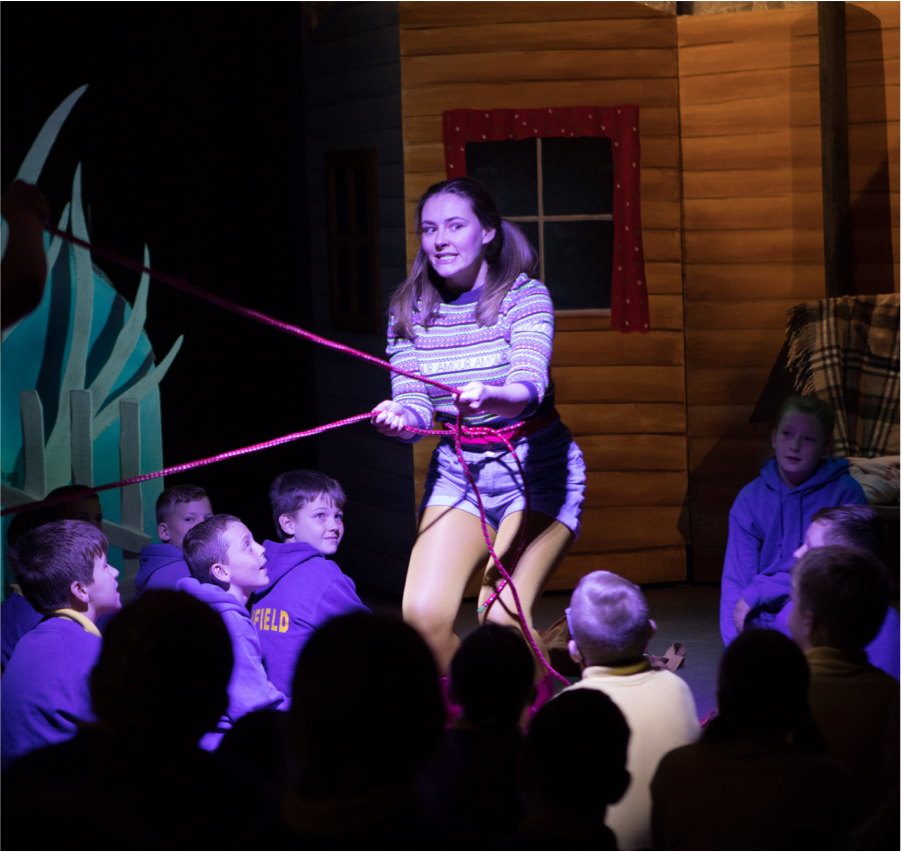 Giving young people a voice and vocabulary
Melva provides children and the adults around them with child-friendly, accessible language to talk about mental wellbeing and their emotions together.
More info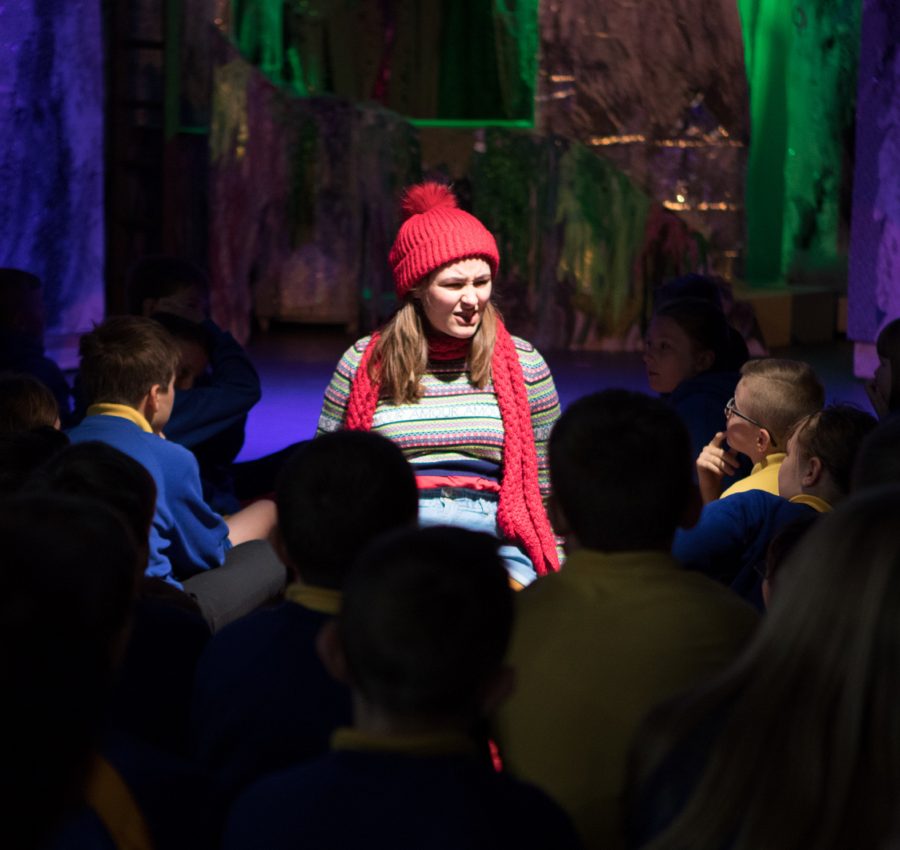 Practical strategies to support wellbeing
Fun, creative and engaging games and activities provide children with a toolkit of simple self-care techniques and practical ways to manage their 'worrits' and understand their emotions.
More info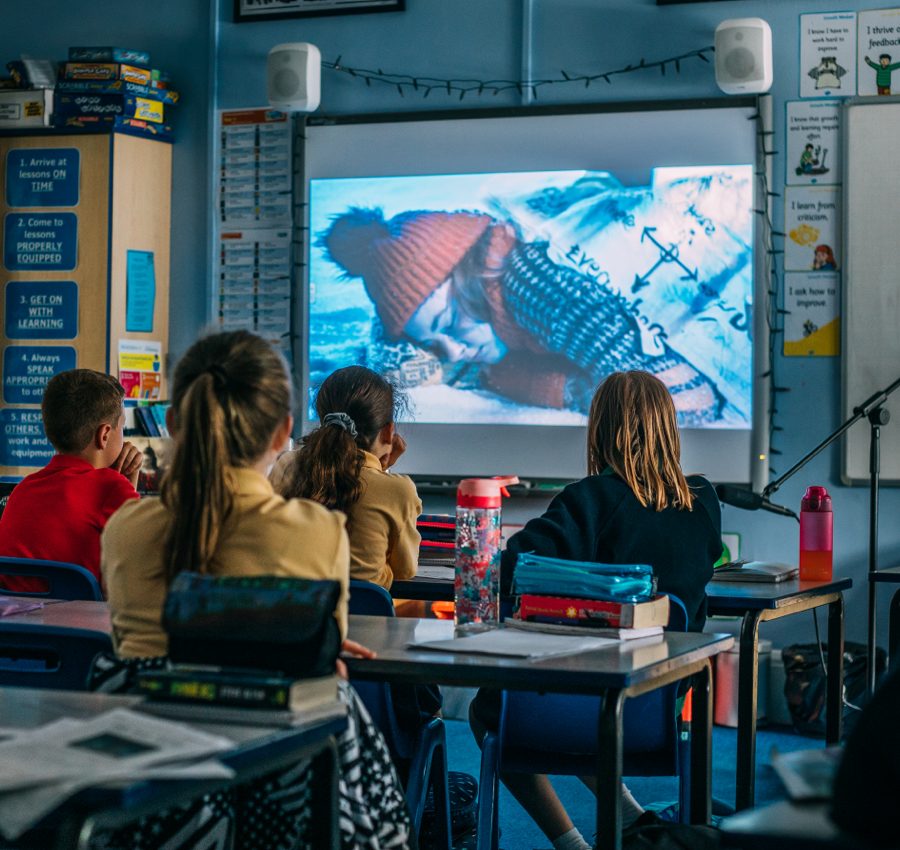 Simple to use, readymade resource
Supportive user guides and accompanying resources help bring Melva to life in the classroom or at home, making the Melva programme easy for anybody to use and implement.
More info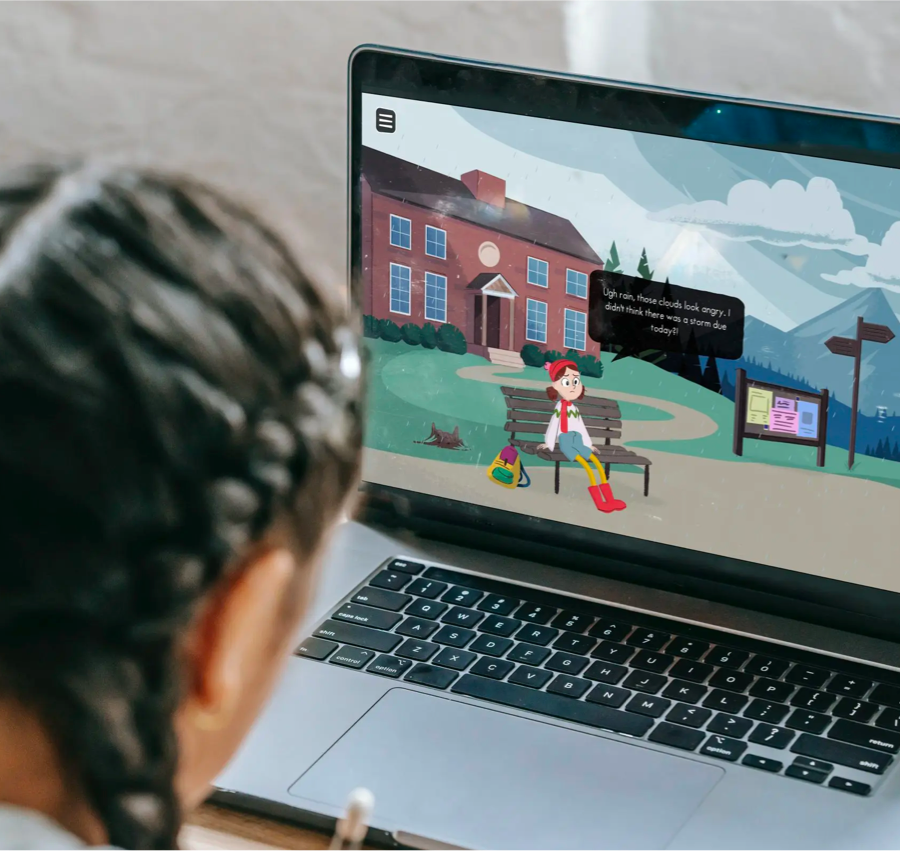 Ongoing positive impact through connection with others
The stories, games and activities in Melva provide young people and adults with shared experiences through which they can talk about mental health together – minimising the feelings of isolation associated with worry and anxiety
How Melva works
The power of
storytelling
In the Melva programme, children go on a shared journey with Melva Mapletree, as she learns how to recognise, understand and manage her worrits.
By learning through Melva's adventure – and the characters she meets along the way – children are given a vehicle to talk about, explore and learn openly about mental wellbeing, in a way that is accessible, non-exposing and practical.
Explore Scratchicle Town
NEW FOR 2023/24
This new programme is designed to give young people in Key Stage 2 a basic introduction to the NHS 5 ways to wellbeing.
Learning is facilitated through short animations featuring different characters who live in Melva's home town – Scratchicle Town – each representing different elements of the 5 key steps, followed by practical group and individual activities.
More info coming soon
Melva's Mountain Adventure
Delve deeper into the topics of worries, anxiety, and self-management techniques through this digital theatre show.
In role as Mountain Rescue Trainees, children meet Melva Mapletree and help her on her adventure to overcome her worrits and find her Grandpa. The story is split into 5 chapters and spread across 8 lessons with wraparound activities which help children discuss what they've watched, apply it to their own lives, and learn techniques for self-management of their own worrits.
More info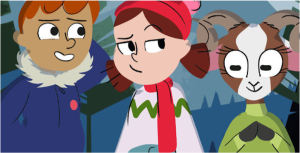 The Quest for Barnabas Boggle
In this choose-your-own-adventure style game, children take on the role of Melva's 'Niggling Voice', tasked with making the right choices to help find her missing best friend, Barnabas.
This Melva adventure follows on from the Melva's Mountain Adventure story, with the emphasis shifting to exploring relationships and supporting others, whilst still looking out for yourself.
More info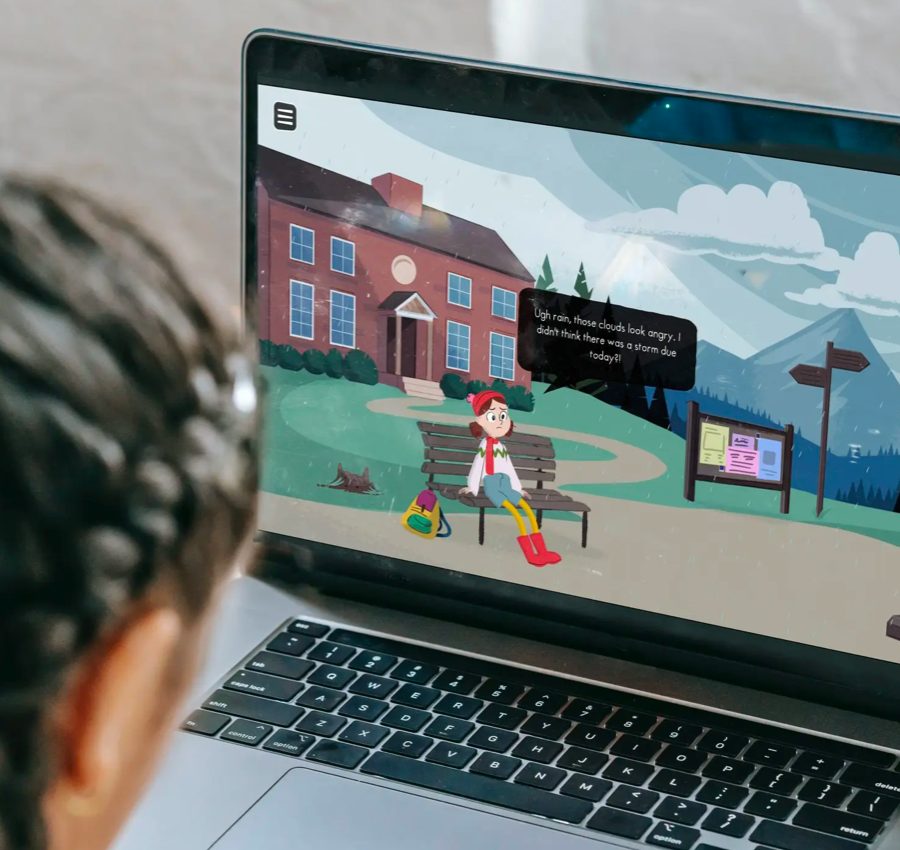 "The writer has covered every single element of our mental health training, totally at child level"
Not just fun
and


g

ames…

Melva is fun, creative, and incredibly engaging but, most importantly, it is rooted in legitimate mental health research and it's proven to work.

The themes explored directly link to the current relationships, sex and health education (RSHE) curriculum, and the programme tackles real-life issues in a fun and accessible way.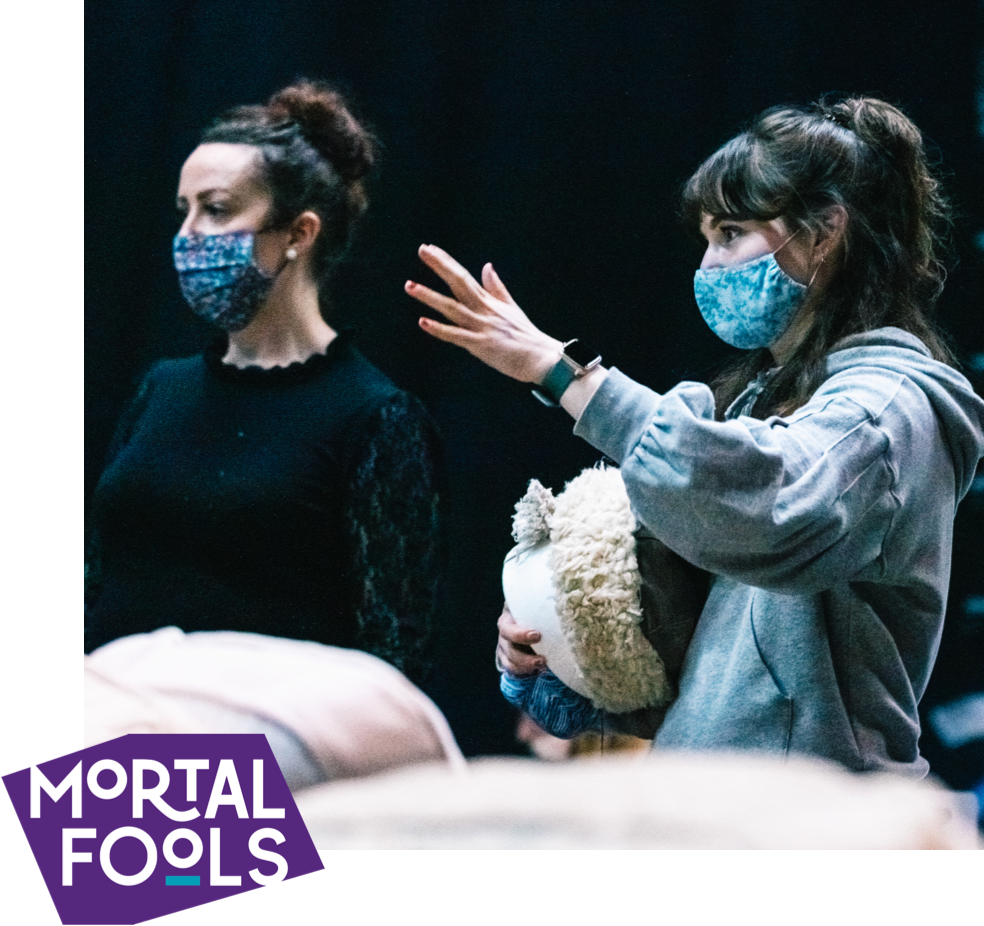 About the
project

& its

creators

Melva was originally created in 2017 by writer, Danielle Burn, as a children's Christmas show.

The positive response from audiences was overwhelming, and feedback showed that watching the play helped families talk more openly about mental wellbeing.

In 2019, the play was developed into a robust intervention offer for schools, with new wraparound activities and a deeper embedding of Mental Health First Aid themes and strategies.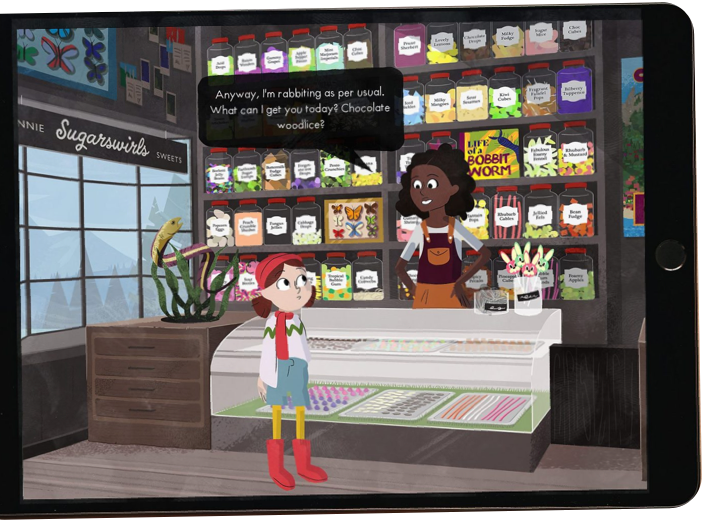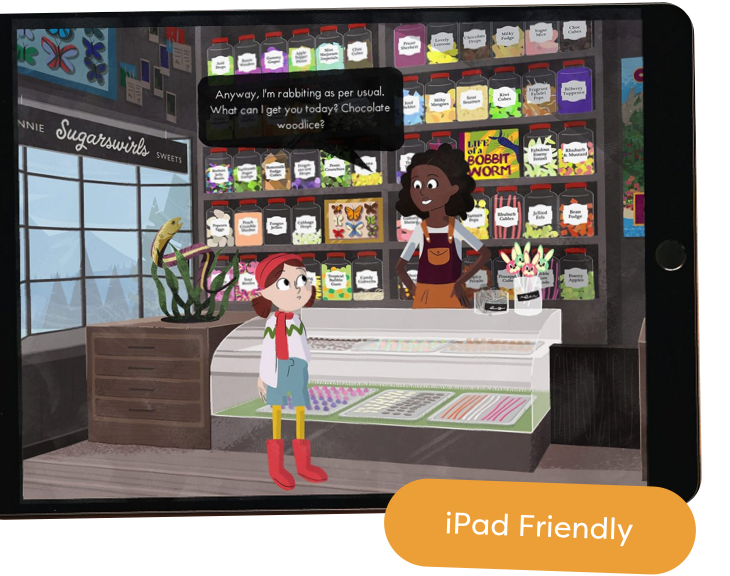 Melva is a
great option for

families

too!

As well as being a great resource for schools, the Melva online programme is also available for families, individuals and community groups to use at home or in their setting. You can:
Buy a family license for Melva Mapletree and the Quest for Barnabas Boggle
Watch the full-length Melva feature film at a cinema, theatre or community venue near you.
More info