The global pandemic has turned all our lives upside down, especially for children and young people. Whilst a glimmer of hope is on the horizon – with the vaccine and the world opening up again – the next few months remain full of unknowns and a world forever changed. This change and uncertainty means it is an anxious time for young people and this was really brought home to us recently…
As part of the launch of Melva Mapletree and the Quest for Barnabas Boggle – our online, interactive storytelling game to support children's everyday worries and anxiety – we hosted two Melva themed workshops for two primary schools as part of Now and Beyond, an online mental health festival during #ChildrensMentalHealthWeek. We were SO excited to meet lots of young people in a digital safe space and it was just brilliant! In these sessions, 80 young people met Melva, our mountain-climbing, sweet-eating, eye-rolling 'just-turned-11-year-old'. Melva, like lots of young people, has been battling some pandemic anxiety recently, or 'worrits' as she calls them. Through the workshops, Melva and Mortal Fools led the young people through an interactive session in which they explored and shared their pandemic fears and had a go at some practical activities to explore and manage their worries.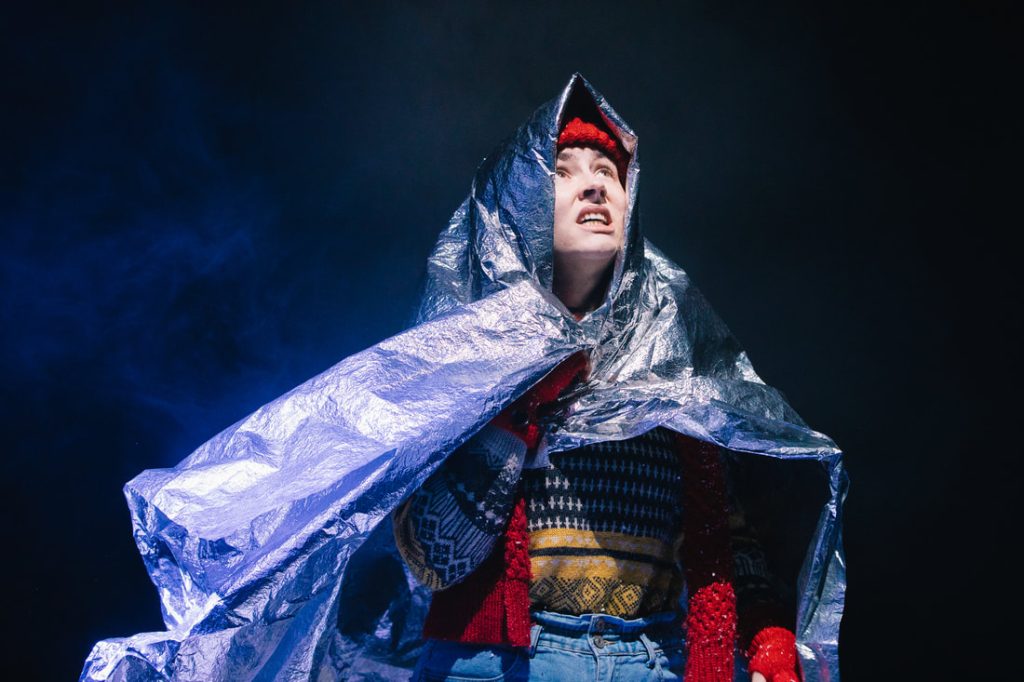 One of our activities invited attendees to share their present worrits, which you can see below. It really hammered home to us at Mortal Fools that many young people are in a constant state of worry right now; their worries are often very real concerns in response to what is happening around them in the pandemic and these worries are quite different from the generations before them. Young people right now are worrying about death, being ill, missing people and not being at school – worries that are constantly being reinforced by the landscape around them.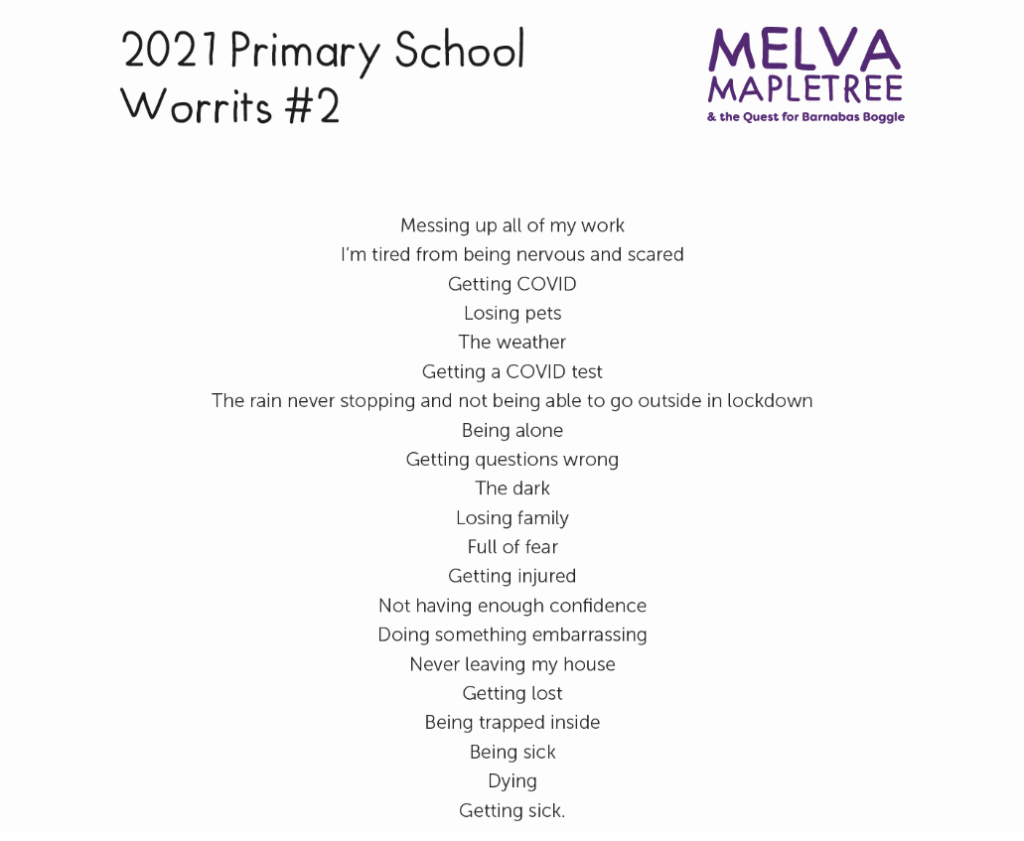 Mental Health problems amongst children and young people were already on the rise prior to the pandemic – with Public Health England estimating in 2017 that 1 in 8 children had a diagnosable condition. There are valid concerns that the impact of multiple lockdowns, pandemic fear, change of routines, home schooling and social distancing are having a negative impact on children's mental health and wellbeing. We already knew just how many young people were struggling with their worries before #ChildrensMentalHealthWeek; it's the main reason we created the Melva game as a resource to support mental health. But running those Melva workshops, engaging in the Now and Beyond festival, and listening to young people share their pandemic experiences and feelings reminded us that creating spaces for young people to talk and share is not just a good thing to do but absolutely imperative right now, and those with young people in their lives all have an important role to play.
Pandemic worrits might seem huge and difficult, but we can all do something to support the children in our lives during these challenging circumstances. It's not about having the answers to a young person's worrits, it's often about creating a safe space to explore, to share and to actively listen to them. Making time and space like this helps children to try to make sense of the unprecedented world around them and to identify and understand their feelings towards the uncertainty of the immediate future.
If that feels daunting, well we've got something to help you – a free resource we've pulled together for children, families and folx that work with young people. The resource is a collection of things Melva has found helpful during the pandemic, and we thought that maybe you could try a few. You can use it to help facilitate a safe space to have open conversations in and some practical tips to support children in your life when they feel worrity. CLICK HERE to download the free resource.
It's not about the big things when it comes to managing a young person's worrits. Sometimes when things feel a bit too much and worrity, they just need to take some time out and do something in a quiet space to help them feel cooler and calmer! We've pulled together this Melva Mapletree and the Quest for Barnabas Boggle word search for you to print off to show you that a simple creative activity when feeling worrity can have a positive effect.
CLICK HERE to download the Melva Wordsearch!
And finally, if you want to find out more about Melva Mapletree and the Quest for Barnabas Boggle – our online, interactive storytelling game to support children's everyday worries and anxiety – just visit the Game page on our website. If you're a school, community group or family interested in finding out more about the Melva game, you can also drop us an email on melva@mortalfools.org.uk