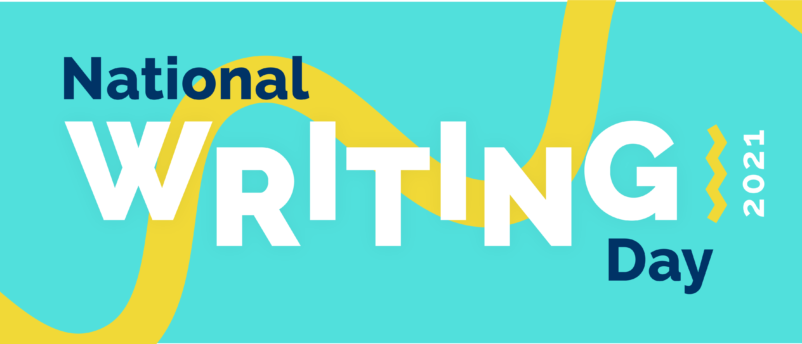 23rd June is National Writing Day
A day all about celebrating and championing writing! National Writing Day is an annual celebration of the power of writing creatively, inspiring people of all ages and abilities to try writing for fun and self-expression. Writing has never been more important and recent research by The Literacy Trust has shown that writing has had a real resurgence and an important role in supporting their wellbeing during this time of uncertainty.
Writing is so important as a creative practice and also theatre writers are such an important part of our industry, but not always the most visible. So, we thought we'd take the opportunity to invite Danielle, the writer behind our Melva play and Melva Mapletree and the Quest for Barnabas Boggle – our online, interactive storytelling Melva game, to write a blog sharing their journey into writing and their advice to aspiring writers.
So, over to you Danielle Burn! ​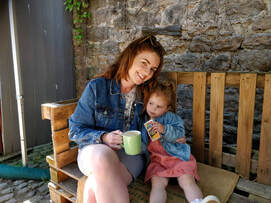 My name is Danielle Burn and I am a children's playwright and theatre/writing facilitator. I started my writing journey quite late on but my life was FULL of theatre- performing, creating, and facilitating. I always loved to write, ever since I was able to! However, after dropping out of a scriptwriting degree (why oh why did I do that?) it still took me a good few years, and a gazillion random jobs, to realise that writing was actually what my gut was telling me to do.
​After writing with young people and encouraging them, I eventually took the plunge to write my very first children's play, Melva, which was produced by Mortal Fools. I knew I wanted to write for children because that it where my passion and work has always taken me. I decided to write this play after working with so many young people who were struggling with their own day to day anxieties- just like me. I was at an age where I could manage my anxieties and thought with my experience and my passion for writing and the theatre, I could put something together to help young people who were just like me!
So, with National writing day here, I thought I'd share some words of 'wisdom' from my ever-changing writing journey…
I don't know if I am the perfect person to share my top tips, I often feel quite self-conscious about my writing, and truth be told probably don't write enough to be classed a 'professional writer' – but then again, maybe that's the beauty of writing and being a writer? We come in all different shapes and forms, with different ideas and words adding to this ever-changing world. And if there is at least one person out there who feels compelled to read our words, then are we and can we all be writers?
So, with that in mind, my top tips for you.
Write what you know: It's so simple. We all know different things. We all experience coffee differently, train rides differently, grief differently. Use your interests or experiences to influence a topic that you want to write about, this way your writing oozes authenticity and spark.  You will know tiny little real details of topics that will resonate with someone who also has experienced this topic or has interests in it. Don't pretend. Don't blag.  Dig deep and find what inspires you or what you want to say to the world.
Read and Listen: You may be drawn to a certain genre or style of writing. For me it is children's books and theatre. In order to know what you like and dislike about this genre, read read READ! You will be drawn to styles, quirks, authors and storylines that will help steer where you want to take your own work. Secondly, listen and eves drop (politely of course). There is so much inspiration to be heard in everyday conversations. You may hear an interesting topic, pick up a funny story, or find a character that intrigues you. I have sat in so many coffee shops whilst writing my plays and been stuck for something that might happen next, so I sit and listen. It's amazing where your mind and imagination can take you by just hearing the words of others.
Change: One thing I struggle with is starting to write with a full story line in mind. I NEVER know what is going to happen in the middle of my characters journey- and sometimes I never know the end either. I am not much of a planner when it comes to my writing. I write as I go. And this fine- there is just some things that I have to do in order to write this way. As a rule, I always make sure that each new scene or chapter has an element of change in it. Something needs to change your protagonist in every scene – this could be anything from their emotional state, their drive, the setting they are in, a new character, a plot twist- but it all has to impact their journey slightly or largely. I find that doing this enables me to start the next chapter or scene with ease and allows me to write and explore as I go.
Whilst I am not the greatest at pre-planning, I am quite ruthless at editing my work and open to feedback. This is actually one of my favourite parts of writing. I will always give my drafts to a trusted reader- someone who I know will challenge me and see things I haven't seen. This allows me to strip back any of the waffle (I waffle loads) and start to find my true storyline as I read and write each new draft or moment.
And that's it – my top tips! I hope some of these tips have been a little or a lot helpful? If you take away anything from this blog post on National Writing Day, please just have faith in yourself as a writer and your writing – keep (or start!) writing, and never stop loving it!
---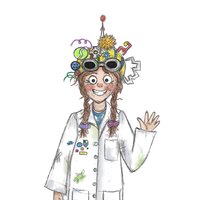 Thank you Danielle – you can keep up to date with Danielle's work including her new children's show at The Customs House called Peggy Pear Pot (image left) via her Twitter: @burn_danielle and her Instagram: @daniellescribbles
You can also check out Danielle's online Writing For Mindfulness YouTube workshop, you can grab pen and paper, somewhere with limited distractions and get comfy: WATCH HERE